L'utopie of one: dystopia d'une autre
References
Andermahr, Sonya. "The Politics of Separatism and Lesbian Utopian Fiction." New Lesbian Criticism: Literary and Cultural Readings. Ed. Sally Munt. New York: Columbia University Press, 1992: 133-152.
Gubar, Susan. "Feminism and Utopia." Science Fiction Studies 13:1 (March 1986): 79-83.
Jagose, Annamarie. Lesbian Utopics. New York: Routledge, 1994.
Lindsay, Cecile. "Body/Language: French Feminist Utopias." The French Review 60:1 (October 1986): 46-55.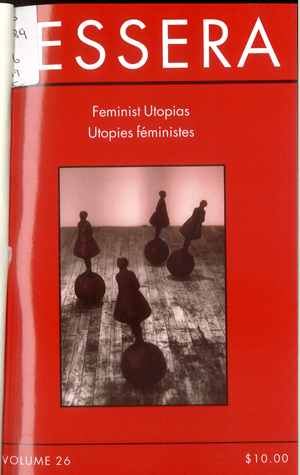 Downloads
How to Cite
Roussy, N. (1999). L'utopie of one: dystopia d'une autre. Tessera, 26. https://doi.org/10.25071/1923-9408.25893