Freedom's Just Another Word / For Nothin' Left to Close / Desire Constructing Desire Constructing in Gail Scott's 'Heroine'
References
Blumberg, Marcia. "Rereading Gail Scott's Heroine: a Triple Lens of Sighting/ Citing/ Siting." Open Letter, 8.2 (Winter 1992):57-69.
Cixous, Helene. "The Laugh of the Medusa." Signs: Journal of Women in Culture and Society. 1 (1976):875-93.
https://doi.org/10.1086/493306
DuPlessis, Rachel Blau. Writing Beyond the Ending: Narrative Strategies of Twentieth-Century Women Writers. Bloomington: Indiana University Press, 1985.
Irvine, Lorna. "Words on the Prowl: Quebec Literature and Gail Scott's Heroine." Quebec Studies 9 (1989/90): 111-120.
https://doi.org/10.3828/qs.9.1.111
Lenk, Elizabeth. "The Self-reflecting Woman." Feminist Aesthetics, ed. Gisela Ecker, trans. Harriet Anderson. London: The Women's Press Ltd. (1985):51-58.
Lessing, Doris. The Golden Notebook. New York: Ballantine Books, 1962.
Munro, Alice. Lives ofGirls and Women. Ontario: McGraw- Hill Ryerson Ltd., 1971.
Morris, Meaghan. The Pirate's Fiancee: Feminism, reading, postmodernism. London: Verso, 1988.
Scott, Gail. Heroine. Toronto: Coach House Press, 1987.
Scott, Gail. Spaces Like Stairs. Toronto: The Women's Press, 1989.
Thomas, Audrey. Latakia. Vancouver: Talonbooks, 1979.
Torgovnick, Marianna. Closure in the Novel. Princeton: Princeton University Press, 1981.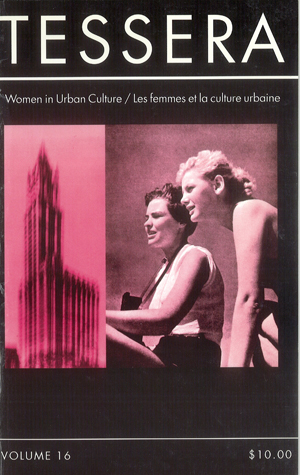 Downloads
How to Cite
Markotic, N. (1994). Freedom's Just Another Word / For Nothin' Left to Close / Desire Constructing Desire Constructing in Gail Scott's 'Heroine'. Tessera, 16. https://doi.org/10.25071/1923-9408.25820