Scratching the Lotus Blossom Itch
References
Butler, Judith. Bodies That Matter: On the Discursive Limits of "Sex." New York: Routledge, 1993.
Butler, Judith. "Merely Cultural." Unpublished manuscript.
De La Cruz, Melissa. "Gook Fetish." New York Press 12-18 March 1997: 1-3.
Engels, Frederick and Karl Marx. The Marx-Engels Reader. Second Edition. Ed. Robert C. Tucker. New York: Norton, 1978.
Schneider, Rebecca. The Explicit Body in Performance. New York: Routledge, 1997.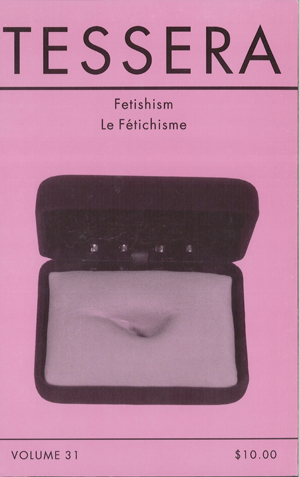 Downloads
How to Cite
Kwan, S. (2002). Scratching the Lotus Blossom Itch. Tessera, 31. https://doi.org/10.25071/1923-9408.25260