Remarques préliminaires sur le contexte éthique dans Soifs de Marie-Claire Blais
References
Marie-Claire Blais, Soifs, Montréal: Boréal, 1995.
Leo Apostel, « De l'interrogation en tant qu'action », Langue Française 52 (déc 1981): 23.
Marc Wilmet, Grammaire critique du français, Louvain-la-Neuve: Duculot, 1997, p. 452-53
Armand Cuvillier, Précis de philosophie, Paris: Librairie Armand Colin, 1966
Jean-Paul Sartre, Qu'est-ce que la littérature? Paris: Gallimard, 1948.
Karen S. McPherson, «Archetypes of an Uncertain Future in the Novels of Marie-Claire Blais », Quebec Studies 25 (1998): 93.
Dayan Josée et Maka Ribowska, Simone de Beauvoir (film dialogue), Paris: Gallimard, 1979, p. 75.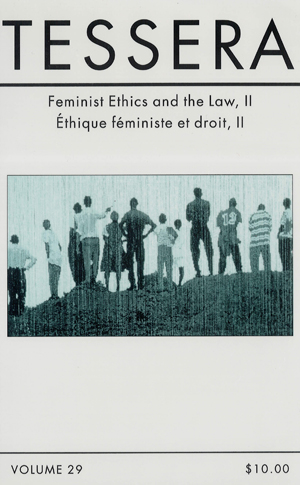 Downloads