Power without a Patriarch: Compulsory Heterosexuality and the New Ontario Welfare System
References
Ontario Works: Making Welfare Work. Government of Ontario. 1998.
Ontario Works Transition Directive 2000-01. Government of Ontario. 2000.
Rich, Adrienne. "Compulsory Heterosexuality and Lesbian Existence." Powers of Desire: The Politics of Sexuality. Eds. Ann Snitow, Christine Stansell, and Sharon Thompson. New York: Monthly Review, 1983.
Rose, Nikolas. Governing The Soul: The Shaping of the Private Self. London: Routledge, 1990.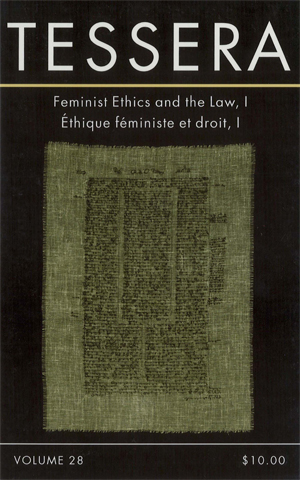 Downloads
How to Cite
Rogers, A. (1999). Power without a Patriarch: Compulsory Heterosexuality and the New Ontario Welfare System. Tessera, 28. https://doi.org/10.25071/1923-9408.25195