Straining the Media: The CBC's"Voices of the Vulnerable"
References
Friedan, Betty. The Fountain of Age. New York: Simon and Schuster, 1993.
Kendall, Eta. Personal Interview. October 1998.
"Voices of the Vulnerable." The National Magazine. Canadian Broadcasting Company Television. Montreal. 13 January 1998.
Waxman, Barbara Frey. From the Hearth to the Open Road: A Feminist Study of Aging in Contemporary Literature. Contributions in Women's Studies 13. New York: Greenwood P, 1990.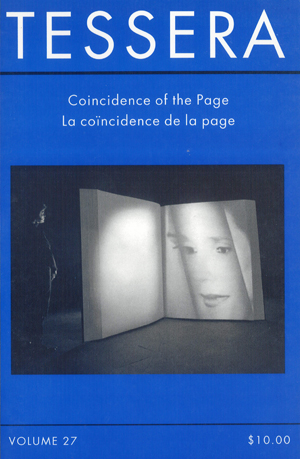 Downloads
How to Cite
Chivers, S. (1999). Straining the Media: The CBC's"Voices of the Vulnerable". Tessera, 27. https://doi.org/10.25071/1923-9408.25189