On Shoes and Committee Meetings: Some Thoughts on the Erasure of Women
References
Aisenberg, Nadya and Mona Harrington, eds. Women of Academe: Outsiders in the Sacred Grove. Amherst: U of Massachusetts P, 1988.
Hartmann, Heidi et al. "Bringing Together Feminist Theory and Practice: A Collective Interview." Signs 21.4 (1996): 917-51. DOI: https://doi.org/10.1086/495126
Macpherson, CB. The Political Theory of Possessive Individualism: Hobbes to Locke. Oxford: Oxford UP, 1964.
Vancouver Art Gallery. Exhibit Guide to Gathie Falk: A Nationally Touring Exhibition. February 2000.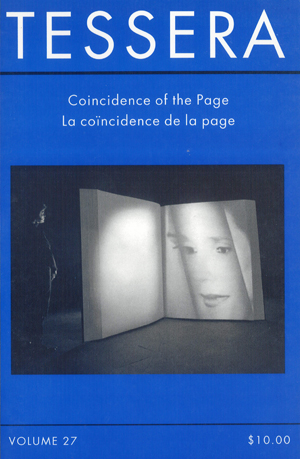 Downloads
How to Cite
McCallum, P. (1999). On Shoes and Committee Meetings: Some Thoughts on the Erasure of Women. Tessera, 27. https://doi.org/10.25071/1923-9408.25183