Questionable Embodiment: The Castrato in Corbiau's 'Farinelli'
References
Barthes, Roland. S/Z. Trans. Richard Miller. New York: Hill and Wang, 1974.
Brooks, Peter. Body Work: Objects of Desire in Modern Narrative. Cambridge: Harvard UP, 1993.
Farinelli. Dir. Gérard Corbiau. With Stefano Dionisi. Stephan Films, 1994.
Hill, John Spencer. The Last Castrato. London: Constable, 1995.
King, Ross. Domino. London: Sinclair-Stevenson, 1995.
Poizat, Michel. The Angel's Cry: Beyond the Pleasure Principle in Opera. Trans. Arthur Denner. Ithaca: Cornell UP, 1992.
Rice, Anne. Cry to Heaven. New York: Ballantine, 1982.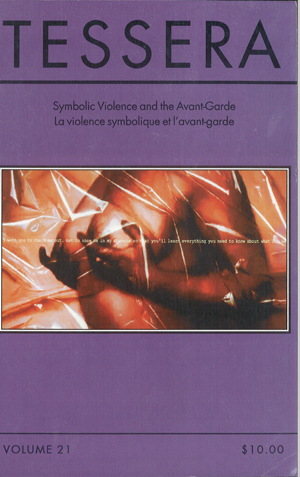 Downloads
How to Cite
Kehler, G. (1996). Questionable Embodiment: The Castrato in Corbiau's 'Farinelli'. Tessera, 21. https://doi.org/10.25071/1923-9408.25046