Un homme se change en homme: multiplication des travestissements dans 'Talons aiguilles' de Pedro Almodovar
References
Boehm, Felix. complexe de féminité chez l'homme». Nouvelle revue de psychanalyse, No. 7 (printemps 1973), p. 277-300.
Butler, Judith. Bodies that Matter: On the Discursive Limits of Sex. New York: Routledge, 1993.
Freud, Sigmund. Nouvelles conférences d'introduction à la psychanalyse. Paris: Gallimard, 1984.
Irigaray, Luce. Parler n'est jamais neutre. Paris: Gallimard, 1985.
Simpson, Mark. Male Impersonators: Men Performing Masculinity. Londres et New York: Routledge, 1994.
Smith, Paul Julian. Desire Unlimited: The Cinema of Pedro Almodovar. Londres: Verso, 1994.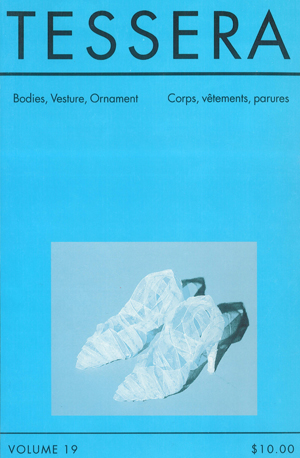 Downloads
How to Cite
Duhamel, O. (1995). Un homme se change en homme: multiplication des travestissements dans 'Talons aiguilles' de Pedro Almodovar. Tessera, 19. https://doi.org/10.25071/1923-9408.25025