The Question of Gender in Translation: Examples from Denise Boucher and Anne Hébert: A Corollary to Evelyne Voldeng's Trans lata latus
References
G. Steiner, After Babel: Aspects of Language and Translation, Oxford: Oxford University Press, 1975), pp. 41, 44, 45.
E. Voldeng, "Trans lata latus" Tessera, l, Room of One's Own, 8, No. 4 (1985) pp. 82, 84.
Patricia Smart, "La poésie d'Anne Hébert: une perspective féminine," University of Ottawa Quarterly, 50, I (January-March, 1980).
"A Little Dead Girl," "The Planting of Hands," "A Touch of Despan,' in The Poetry of French Canada in Translation, (Montreal: Harvest House) pp. 140-142.
Gladys Downes, Out of the Violent Dark (Victoria, 1978).
Anne Hébert et Frank Scott, Dialogue sur la traduction (Montréal: HMH, 1970), p. 37.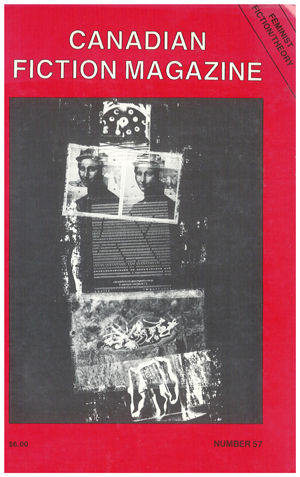 Downloads
How to Cite
Mezei, K. (1986). The Question of Gender in Translation: Examples from Denise Boucher and Anne Hébert: A Corollary to Evelyne Voldeng's Trans lata latus. Tessera, 3. https://doi.org/10.25071/1923-9408.23535